Bundle of thanks to our God for all blessings. Especially the blessing of an independent state" Islamic Republic of Pakistan". Pakistan is unique among all Muslim countries as it is the only country to have been created in the name of Islam. On the independent day of Pakistan, we want to say "faith in our words and proud in our hearts we salute all the freedom fighter of Pakistan and the sacrifices they done for Pakistan, we just say we love you. Today we take breathe in an independent state just because of your sacrifices. We never forget you, you all are in our hearts and just because of you we are known as a strongest nation of world. The independence day of any country is the moment of pride and glory. So its the duty of all Pakistani nation to realized that this country was established only in the name of Islam. Now its in our duty to show our unity and brotherhood in front of entire world. There are no words to say thanks Jinnah for giving us such a precious gift of freedom. Today we promise we never let you down. This is our homeland and for this we do everything. We know this fact thousands laid down their precious lives so that Pakistan is breathing this day we never ever forget their sacrifices. The most precious message of Quaid Azam Muhammad Ali Jinnah the founder of Pakistan for nation,"We are now all Pakistanis–not Baluchis, Pathans, Sindhis, Bengalis, Punjabis and so on–and as Pakistanis we must feet behave and act, and we should be proud to be known as Pakistanis and nothing else". Here we are trying to introduce some good ways about the celebration for a great day of independence.
10.Give some gifts to poor child's
Source
Kids are so innocent and this innocence makes them so special.If we notice, kids are very excited about independence day. Their smiles show this reality that they live in an independent country where no fear is present.
As we face many problems today and one of the basic problems is poverty due to unemployment.So this is the best day to feel all those kids so special who are living a poor life. Not only this day is specific for helping these kids, actually, this day is a promise day that you take care of these kids and do everything for their welfare. Because this is the dream of our founder Quaid Azam that all nation live a comfortable life with full freedom of happiness. So gives them flags, sweet, food, and arranged a program of national songs this is the best way for celebration a great day of independence.
9.Do some special for your nation on a great day of independence
We all says that we love our homeland but if we do this practically than this is really an act like a true patriot. We have to do some special for our nation. Many people ask a question what we do?the answer is not so difficult.For example, if you are a doctor than open a clinic where treatment is free for poor's.If you are a teacher then take some hour for teaching child labors. And if you are a businessman and your car is stop on the road due to traffic signal a poor boy come and say please take this flower of 10 rupee, than with a kind smile you can buy all flower's. Many more things like that you all do for nation as a true patriot.
8.Upload pictures of your national heroes on social media
Source
Today is the period of social media and this is a good platform for expressing emotions. Almost everyone is in touch with social media. So this is a stunning idea of giving tribute and introducing our national heroes in front of the world. We have to change our profile picture of Facebook account with our national heroes so we show our emotion and love for them. We can share interesting information about how Pakistan came into being and many more like that.
7.Do special prayers for the sovereignty of Pakistan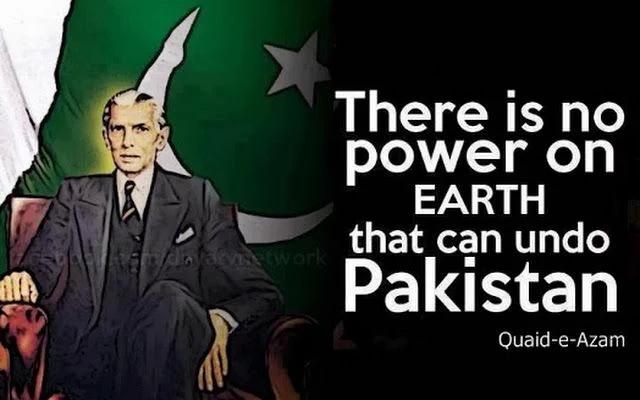 source
No doubt we are a strong nation and we prove this in different events like 6 September the defense day of Pakistan.Our brave army is consider as one of the strongest army of this planet .Its for all enemies of Pakistan "don't take us light". We know how to fight for rights and we always stand with our brave army . On independence day everyone pray a lot for the sovereignty of Pakistan.And say best wishes to every Pakistani.
6.Arrange a program in your street for giving the awareness of the value of freedom
Its very important to know the value of freedom.Sometime when we are facing some problems we are become so said. Then sometime we say nothing is given by this country ,So don't say these words this country gives us freedom and we have to thank God every time for this blessing. So for awareness we have to arrange some programs where our old citizens who saw how Pakistan came into being and they know the stories of sacrifices behind Pakistan .When they tells all those events of sacrifices of people done for us than we realized how blessed we are . They sacrifice their present for our future. We are really thankful of their brave act of patriotism.
5.Arrange some program of general knowledge about Pakistan
Source
In our educational  institutions arrange some special debates,plays, speeches seminars about how Pakistan came into being and also whats our duty as a nation for Pakistan.This helps a lot and we make our youth so strong when they no about their heroes they feel proud.
4.National songs played in market on sound system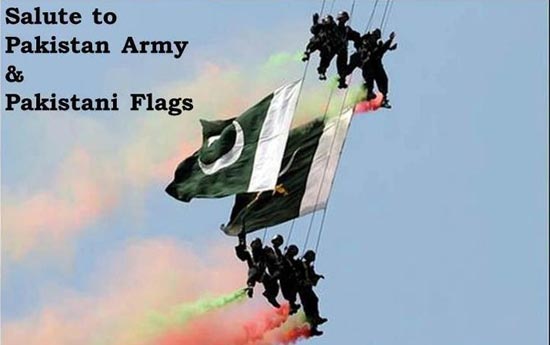 Source
National songs whenever we heard put some strong kind of energy and spirit of patriotism.So on a great day of independence we have to play some heart touching national songs . In which the true emotions are expressed by poetry. Everyone goes in market so this is the best place for playing lovely national song on sound system.
3. Decorate home streets with flags
Source
First of all the best way to celebrate a great day of  independence is to take care of your nation . Take care of needy people who lives around us. Because do good for nation is the beat way of celebration.No doubt its a great day and this day brings so smile on our faces now its our duty to spread smile on the faces of poor needy people. Get up early in the morning and placed at the top of the  house a big flag.And decorate house with small shape flags . Take so much attention while decorating. Its our right to celebrate and say a lot of thank to God for this blessing.
2.Visit to Mazar-e-Quaid and pray for our beloved founder
source
We love our founder Quaid- e -Azam Muhammad Ali Jinnah.On  a great day of independence  a large number of Pakistani goes to Mazar-e-Quaid and say prayers for their beloved Quaid. Some time people become so emotional as they miss their Quaid a lot .Many flowers are presented by nation on Mazar-e-Quaid .Army do special salute to their freedom fighter Quaid Azam Muhammaad Ali Jinnah.On  Mazar-e-Quaid people feel so proud and peace . And they promise that they do their best for development of Pakistan. due to stunning Leadership qualities of Jinnah ,he lived in the hearts  of their nation.
1.Get up in morning say prayers and thank God for the blessing of freedom
Pakistan is a democratic country and we love democracy. Quaid Azam Muhammad Ali Jinnah said "Democracy is in the blood of the Muslims, who look upon complete equality of mankind, and believe in fraternity, equality, and liberty." In Pakistan everyone have rights to live his life happily according to rules that makes for equal justice for all. We can never say thanks no words are available for this purpose how blessed we are.Dear God make us more stronger so that we protect our country from all dangers. We feel very proud that select us as Pakistani nation a name of braveness.Tanks again Jinnah for Pakistan.
Top 10 Ways To Celebrate A Great Day " Independence Day Of Pakistan"
1.Get up in morning say prayers and thank God for the blessing of freedom
2.Visit to Mazar-e-Quaid and pray for our beloved founder
3. Decorate home streets with flags
4.National songs played in market on sound system
5.Arrange some program of general knowledge about Pakistan
6.Arrange a program in your street for giving the awareness of the value of freedom
7.Do special prayers for the sovereignty of Pakistan
8.Upload pictures of your national heroes on social media
9.Do some special for your nation on a great day of independence
10.Give some gifts to poor child's