We saw many hero's  in our life but here we are not talking about the hero's  of films.We are talking about the real life hero and an inspiration for many people who love democracy. Today's  the famous name that is very highlight in media is none other than the president of Turkey Tayyap eardgan. What are leadership skills? The world have to learn from Tayyip Eardogan. He is the famous Turkish politician. Now a days he is the president of turkey.The thing that inspired his fans is his stunning and strong leadership skills. He is a leader that can not rule on Turkey but the reality is that he is rule on the heart of Turkish people. After a long time the world saw  the miracle that happened in Istanbul turkey. When a group of turkey army trying to take over the control of Istanbul turkey and announced martial law. But the turkish rejected and comes on the road . The people lay down in front of tanks . This look like an interesting story of magical world .But its the reality  . What we saw in Turkey is an example of the exemplary relationship of a leader with his people, of a leader's credibility, his readiness to stand against violations of the constitution, people's trust in him.So here we show some part of Tayyip Erdugan's personality  and his tremendous and ravishing strong leadership skills.
10.A Leader Of Charismatic  Qualities
Source
The whole world knows how much Turkish loves their president Tayyap Eardgan.The charismatic personality  and the presence of a list of leadership qualities of Tayyip Erdugan  inspires his nation.He is a leader whose first priority is the happiness of his nation.He took Turkey forward in many fields of life like health,economy, justice,infrastructure,education,labor rights and many more.He is considered as one of the most strongest and powerful president in the history of Turkey. The reason behind this is only " THE NATION SUPPORT."
9.A Leader Whose First Priority Is His Nation
One of the most stunning and strong leadership skills of Tayyip Erdogan is his concern and priority for nation.He always take good steps for the development of Turkey .He understand the feelings and the basic needs of his nation .Recently an attempt of martial law by a group of Turkish army got rejected by Turkish they support their leader not martial law this will happen because their president always support their nation and stand for their rights. The president Tayyip Erdogan says for turkey coup attempt "Those guns were given to you by the people of this country. If you use these guns against the people who gave them to you, you will pay a heavy price".
8.A Leader Who Feels The Pain Of Their People
Source
The life of Tayyip Erdugan is full of interesting moments .He is a man who work hard in his life.He saw a tough time in his life but he never lose hope. He is a man of very kind heart .He took many steps for labor rights . He knows the pain of struggling period.His father was a member of the Turkish coast guard.A leader of strong leadership skills feels the emotions.
7.Democratic lover
Source
Democracy mean  a  type of  government in which all the people of a state are involved in making decisions about its affairs, typically by voting to elect representatives to a parliament or similar assembly.Democracy gives equal rights of living life to every one according to the laws . In  a democratic country people select their candidate through voting .Everyone have equal rights to select their leadership.In turkey people selected Tayyip Erdugan an owner of strong leadership skills and he  truly loves democracy. He is in the favor of democracy.
6.A leader whose heart is full of emotions and example of simplicity
Source
Tayyap eardgan is a man who love simplicity.He is not crazy for wealth .His shining face is the reflection of his positive thinking.Emotions makes us human being without emotions we are just a mummy. Whenever Tayyip Erdugan saw some bad thing in Turkey or he feel his nation is in pain.He got very emotional and do every thing for the nations development and happiness. Recently when martial law announced in Turkey . The Turkish rejected all this and a large number of Turkish sacrifice their lives for democracy .Their sacrifice is so precious and the whole world saw the emotional side of the  president of Turkey Tayyap Erdugan. The tears come in the eyes of their president . This show he is the leader who feels the pain of their nation .
5.A brave man and a strong fighter
Source
The main and strong leadership skills of a leader is his bravery . Tayyip Erdugan always face all the difficult situation with braveness. Erdugan has made history by defeating the military coup, protecting democracy. Since coming to power,  Tayyip Erdugan has made his country one of the superpowers of the world and the huge progress the country witnessed under his rule had actually made people firmly stand beside him against the coup. The brave nation deserve a brave leader .
4.Tayyip Erdugan is a name of miracle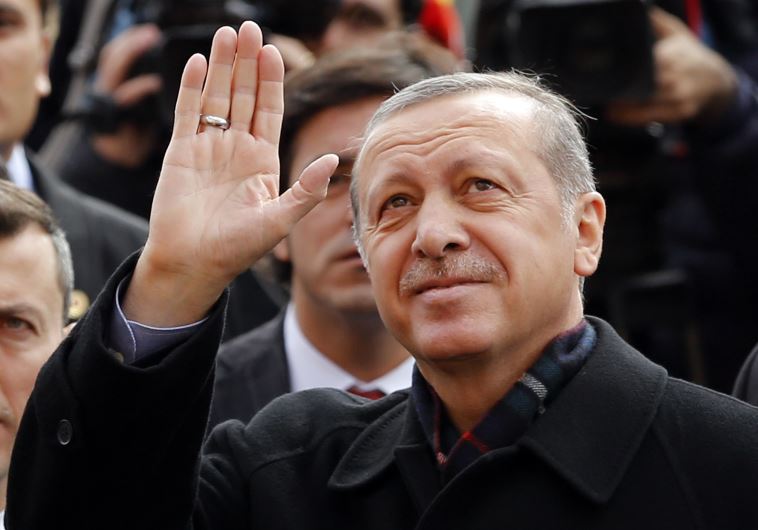 Source
The whole world acknowledge this reality that the recent event of martial law for one night that happens in Turkey is just like a miracle .How the turkish comes outside from their hoses and support their president is not describe in words . Its just awesome.
3. A true humanity lover not only for Turkish for all mankind
Source
To do some good for humanity is so good but to love and so caring for humanity is just tremendous. Tayyip erdugan not only do humanity work for Turkish but he also support all the works that is done in the favor of humanity.To feel the pain of our self is not a big deal ,even an animal also feel this but if you feel the pain of others its mean you are a human being.The cruelty that done in Barma can not be noticed by the supporters of human rights at international level.But it was the only leader Tayyip Erdugan who stand for the minority  in Barma that are Muslims .Human rights are equal for all human beings in other words no matter either you are christian,Jews,Muslim,Hindu etc.Don't take it wrong that Tayyip Erdugan only supports for Muslim. He is a man who knows the meaning of humanity if the cruelty like Kashmir,Palestine,Iraq,Barma done in any non Muslim country ,he definitely support and stand for them. Human rights is the right of every human being .No one one have right to hurt any body.
2.A  Sincere leader who knows how to win the hearts of their nation
Source
If a leader is sincere with their nation than no power of the world stand against them .This proves by Turkish . The strong leadership skills are based upon sincerity.And the stunning and sincere efforts for the development of Turkey by Tayyip Erdogan is superb.His positive attitude gives him the chance of ruling on the hearts of Turkish.
1.Good political leader and also respect all religions
Source
No doubt he is elected on the votes of Turkish, because he have leadership abilities. And his performance in politics was extra ordinary . He is a good politician. He gives rights to minorities of living life according to their religion. He loves his religion and have respectful emotions for all religions.He is against extremism.
Top 10 Stunning And Strong leadership Skills of Tayyip Erdogan That's Why Turkish Loves Them
1.Good political leader and also respect all religions
2.A  Sincere leader who knows how to win the hearts of their nation
3. A true humanity lover not only for Turkish for all mankind
4.Tayyip Erdugan is a name of miracle
5.A brave man and a strong fighter
6.A leader whose heart is full of emotions and example of simplicity
7.Democratic lover
8.A Leader Who Feels The Pain Of Their People
9.A Leader Whose First Priority Is His Nation
10.A Leader Of Charismatic  Qualities