So First of all bundles of Congratulations to new moms. The beautiful change take place in your life in the shape of your first baby. After being a mother, breastfeeding diet is the thing that comes in mind.Don't get nervous. Just keep in mind  only the first rule  healthy lactation is necessary. You have to know first of all why your milk is best for your baby. The breast milk is  highly packed with all the necessary nutrients that are very essential for baby's well being growth. The interesting fact is that breastfeeding is important not only for your baby but its most important and good for you.Now you think  how its benefit for yourself. When you feeding your baby it plays an important role in  get rid of the fat tissues, that were stored in your body during pregnancy.
So during breastfeeding  this fat become a source of energy that help in  producing milk. Your body will not only store fat during pregnancy to use in breastfeeding, but will also store other important nutrients such as proteins which are important for milk production and quality. That's why it is so important to get a healthy balanced diet during both pregnancy and breastfeeding in order to get all the needed nutrient. So don't be confused about which thing is good for eating and which is not.Simply the ideal diet for a breastfeeding woman is simply the healthiest one for all human beings.For your information here we listed " Top 10 Splendid Diet For Breastfeeding Moms" .
Enjoy a healthy diet for breastfeeding Moms. You can eat anything you want to eat and don't need to eat any special food while breastfeeding. Just follow a healthy, balanced diet. So breastfeeding is a process in which both mother and baby get bundle of benefits.
Instead of other milk Mother's milk is much easier to digest and can significantly reduce the chances of your baby developing allergies, respiratory problems, infections and constipation. Healthy diet for breastfeeding moms is very important so don't ignore it.
Hope you can enjoy these food and ,make the period of breastfeeding more memorable and healthy.
10.Leafy Green Vegetables
Green Vegetables are best and superb ,healthy breastfeeding food. Vegetables like broccoli and Swiss chard naturally  high in oxalic acid, which inhibit the absorption of much of the calcium and iron. Breastfeeding Moms must use the  versatile spinach.
You can use this in  fresh salad, or any other recipe. Those woman's who are pregnant or breastfeeding moms specially include vegetables in diet, because they supply so many vitamins and minerals, including vitamins A and C, calcium, and iron. These green vegetables  are a  rich source of phytochemicals like beta carotein and lutein which protect against many forms of cancer. 
The dark green vegetables are highly packed with  calcium, fiber, vitamin C and folic acid. In the period of Breastfeeding the  caloric needs of moms are in creased and they need certain vitamins and minerals. so for this  Spinach is a good source of calcium, iron, Vitamin K, A, and folate.
Here we tell you about folate. Actually Folate  is particularly important for women who are pregnant or breastfeeding. Spinach, , is a good source of calcium, iron, Vitamin K, A, and folate.We have to know that iron is the most important mineral that is needed in the period of pregnancy and breastfeeding. Use Cabbage because it us an amazing way of taking vitamin A, C and calcium, Cabbage are very rich  anticancer properties. There are many more best  sources of vitamin A include sweet potatoes, carrots, pumpkin, squash, spinach.
Vitamin C-rich foods include broccoli, bell peppers, spinach, strawberries, tomatoes, Brussels sprouts and citrus fruits. Spinach, asparagus, broccoli and orange juice are excellent sources of folic acid. Here we mention another yummy vegetable and that is Kale. Unbelievable great source of vitamins A, B1, B2, B6 C, and Ecopper, manganese, dietary fiber, calcium, potassium, iron, magnesium, omega-3 fatty acids phosphorus, protein, folate.
So dear breastfeeding mothers Enjoy leafy greens vegetables in your salad, in soups or sandwiches or throw them into a smoothie .Because these Leafy greens are stunning source of healthy life for both the mother and baby.  They also provide you antioxidants that have plenty heart health benefits.
9.Seasonal Fruits
Fruits are the most healthy food created by God. Every fruit have some specific features and healthy stuff. Their yummy taste all are just delicious.
They are the rich source  of antioxidants, vitamins and minerals. Use those fruits in your diet who are rich in Vitamin C because it helps in wound healing. That's why it is an important for new moms who had a C-Section.
During breastfeeding if you feel weakness than include Fruits like apple and banana. They help in increasing the energy level in the body and keep your health in a better way. Use oranges as they are highly nutritious and are great food that boost energy.
Oranges and other citrus fruits are excellent breastfeeding foods. Make juices and smoothies of different fruit specially oranges, banana, apple strawberry they all give you a yummy diet and also great healthy vitamins that are very good for your kid.
8. Lean Meats
Source
We can get Lean meats from fish and chicken. They are really very rich in nutrients. They help to provide DHA and essential fatty acids. They are very helpful for baby's nervous system and boosts overall growth.
All the other nutrients present in lean meat promote recovery and general well-being of new mothers as well.This the best food for mom's nutrition. Lean meat provide protein and iron plus vitamin B12, which is needed for proper neurological development. It play an important role in  bone growth and immune system support.
During breastfeeding used lean meat its beneficial for the health of Breastfeeding moms and yeah kids health also.
7.Carrots
Source
The beautiful look of carrot gives everyone  fresh look but you take more fresh health if you include it in diet. Breastfeeding moms use the salad of carrot in diet as it is easily eatable or make their juice .Make different salad and use carrots in it. Carrot salad is a best diet for breastfeeding moms to lose weight.
Carrots are highly packed with carbohydrates and potassium, both of which help boost energy and stamina in lactating mothers. They are a vital source of beta-Carotene which is required by you during lactation period. Antioxidants in carrots also help to shed off the rigid baby weight and thus are a must have in the diet of new moms.
Those mother who are facing the problem of less milk for feeding their kid don't worry just take fresh carrots in your diet plan and you will notice after using this the increased milk flow. God gifted carrots phytoestrogens, beta-carotene and Vitamin A, which can provide extra energy needed by lactating moms, and may also improve the supply of breast milk.
Breastfeeding moms must include a glass of carrot juice with breakfast or lunch and get stunning results.
6.Salmon
Salmon fish is the best fish for eating as it contain many healthy elements. By eating salmon we get Omega-3 Fatty acids, DHA and EPA. Those mothers who gain weight during pregnancy must eat salmon because it  is very helpful for weight loss and also to stabilize your blood sugar and control your appetite.
Eating fish provide many healthy nutrients. As Fish is low in saturated fat and high in protein, vitamin D, and other nutrients that are best for a baby's health. During pregnancy and the period of breastfeeding, we can never ignore the importance of eating seafood. Keep in mind don't eat any food so much quantity because excess of everything is bad for health.
You can eat  at least 8 and up to 12 ounces of cooked seafood each week. In the Diet for breastfeeding moms specially add salmon because it boosts lactation hormones and make your milk more nutritious. You can eat boiled ,steamed or grilled salmon .
5.Almonds
Source
Mothers have to know this fact that breastfeeding is not only important for their baby but it also very important for mother also. During the period of breastfeeding, mother's body needs more nutritious calories intake than what they take during pregnancy period. By using special nuts like almond ,walnuts results in the increasing of milk.
The raw almonds are power packed with mixed nutrients which are rich in healthy proteins and calcium. All type of nuts are good for health. Better amount of almonds in the diet for breastfeeding moms helps the baby brain and IQ developmental process. Baby look healthy and active.
They also very helpful for strong immune system.Almonds are a stunning storehouse of essential nutrients like Vitamin E, Vitamin B2, B3, and B1. It provides minerals like Magnesium, Copper, Phosphorus, Calcium, Iron, and Zinc (1). Mother try different ways of eating almond-like, Almond butter is a nice alternative to peanut butter and can be used as a spread on toast or a sandwich.
Many delicious smoothies can be prepared. Just keep in mind use amount of nuts according to the instruction of your doctor. Healthy diet plans breastfeeding moms must have to follow.Good Luck.
4.Water
Source
In pregnancy normally many women's gain weight. And during breastfeeding hey can not take healthy food just because of that fear of gaining too much weight. First of all just relax and follow weight loss diet for breastfeeding moms according to your health provider tips.
include water in your diet it gives you magical results. The benefits of water can never be explain in words. It's the most vital gift of God. Drinking water save us from many diseases. But if we talk about its importance in diet for breastfeeding  moms than it is the best way to improve the supply of milk for your baby.
In breastfeeding drinking water will help you to stay hydrated and produce more milk. Human breast milk is considered as the healthiest form of milk for babies. Those mothers who can not drink enough water faced the problem of dehydration that is not good for both baby and mom's health. If you are not drink enough water easily than use this in fruit juice or any other fluid type.
Many mothers ask that why drinking water is important in breastfeeding ?The answer is that the hormones that helps in making milk conserve the water of body. Those who can drink water face the problems of constipation, fatigue, and impaired concentration. It is best for our metabolism system.
3.
Yogurt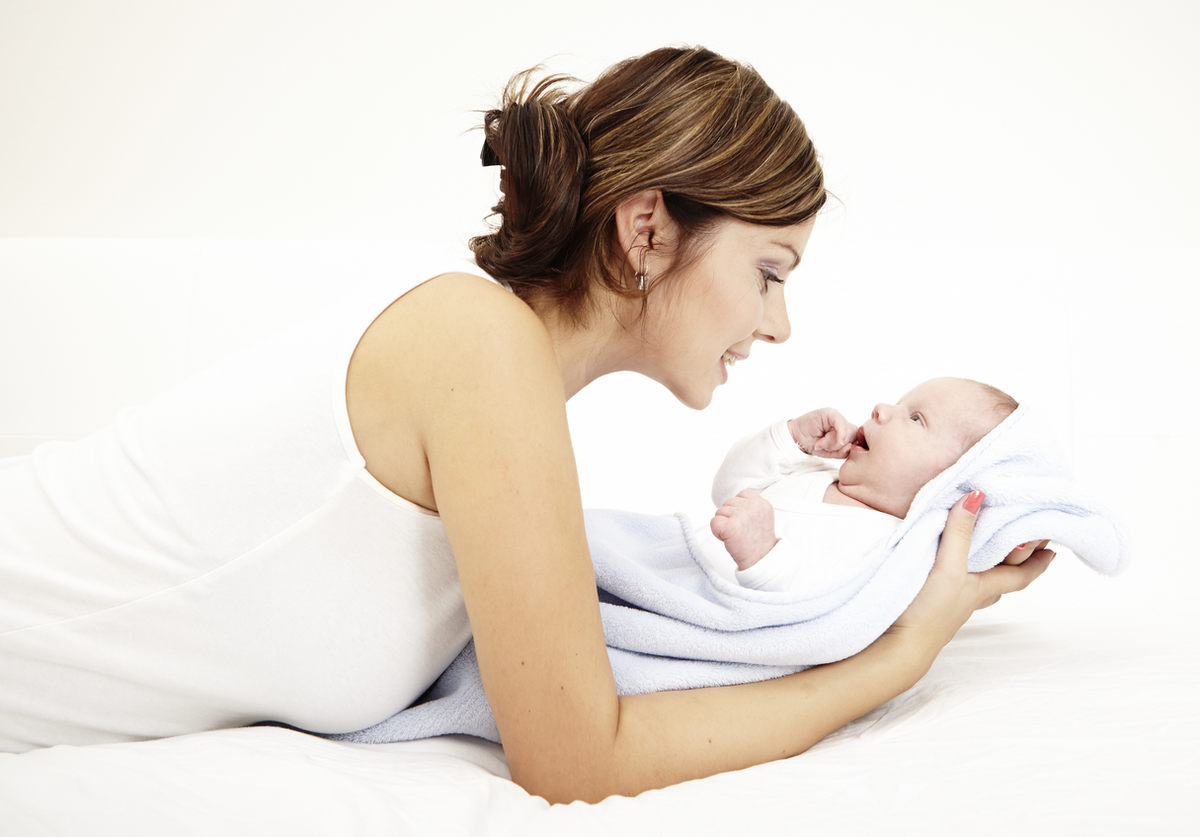 Source
Use a balanced amount of yogurt In the diet for breastfeeding moms. In breastfeeding women's should have to eat the food that fulfill their nutrition needs because in this period of your life you need healthy food because it's not just good for you as mother but you also share all this energy with your baby.
So if you eat well you can easily take care of your baby health. You can use yogurt in different ways like  mixing it with fruit juice, in smoothies and many more healthy recipes. Now a days the Greek yogurt is very famous due to its high protein content and delicious thick texture. it also help in weight loss. Yogurt also contains healthy bacteria, probiotics, which will keep mother and baby's digestive system healthy and better.
2.
Legumes a best part in the diet for breastfeeding Moms
The Legume is the catchall term used for beans, lentils and dried split peas.They are also very delicious and you can make many recopies of this. No one can deny this fact that they are an important vegetarian source of protein, iron, and zinc. Legumes are also high in fiber.
And yeah they are consider as a versatile food. This food has many qualities as it is very healthy but it is also very cheap everyone can afford it. A rich source of proteins and iron content. Beans, peas, lentils, peanuts, kidney beans, alfalfa and black beans are the examples of legumes. They provide a good amount of iron. Breastfeeding moms used and get the tremendous result.
1.
Berries
Berries are best to be consumed to get the excellent amounts of vitamins and minerals. It also gives you a big dose of carbohydrates, which aids to keep your energy levels peak. As they look so cute whenever you see ready to eat them anytime.
Yeah as they are very delicious and their results for the health of breastfeeding moms are very awesome. Berries and their family member like Blueberries, raspberries, blackberries and are packed with antioxidants, such as vitamin A and vitamin C.
Very important for breastfeeding mothers because they need extra nutrition.Berries have a best amount of fiber that is very important for new moms. Eat Strawberries as they provide a healthy dose of potassium, manganese, and folate. Berries in the diet for breastfeeding moms provide vitamin c a vitamin that is best for teeth bones. It really helpful for strong immune system.
Mostly it is noticed that women's face the problem of the deficiency of vitamin B.So For this use blueberries every day due to its rich nutritional and antioxidant properties. Dear mother eat berries and use their juices in your diet if mothers health is good then it is obviously true your kid looks so healthy.
Take care of yourself because if you take healthy diet your kid get healthy milk. Enjoy this period of breastfeeding and eat healthy live healthy.
Read more                   Top 10 Salubrious And Best Anti Inflammatory Foods
Top 10 Splendid Diet For Breastfeeding Moms
1.
Berries
2.
Legumes a best part in the diet for breastfeeding Moms
3.
Yogurt
4.Water
5.Almonds
6.Salmon
7.Carrots
8. Lean Meats
9.Seasonal Fruits
10.Leafy Green Vegetable