The beauty always inspired everyone mostly when the beauty is related with women. God created women as one of the most beautiful thing of this world.The attractions hidden in the eyes, hair of women killed many hearts of men's.Here we are introducing the top 10 pakistani actress of the television industry.
These stunning actresses are well known for their acting in amazing and famous plays. These plays are seen not only in Pakistan, they are also very famous in Bollywood industry. In short, many countries are inspired by the charming looks and inspiring roles of this hottest Pakistani actress.
The black hair's, deep eyes, cute smile and a hot sexy figure makes these actresses so popular in the world of glamorous.Control your heart beat and see these graceful Pakistani celebrities.
10.Anum Fayyaz
Meet the hot Pakistani actress Anum Fiyaz. This beautiful actress was born on 25 December 1991 in the city  Karachi. The most interesting fact about this actress is that she has no roots or relatives in the field of showbiz.
She came in this glamorous world on her own guts and amazing talent. She participated in a reality show known as "hero bunny ki Tarang", As this actress does not win this reality show but she stood as second runner-up. From this show, her career is started and soon she is known as one of the hottest Pakistani actresses.She is a favorite actress of youngsters.
The cute face with lovely features and killing smile all makes Anum the most famous good-looking celebrity of showbiz. The presence of mole on his chin look so cute when she smiles. She do many hit commercials. This actress has an extraordinary dancing talent.
All the plays she do one thing really inspired the viewer's. Her heart touching expressions that are just brilliant.
9.Ainy jaffri
She is one of a  young emerging and fashionable Pakistani Actress and a super hot Model. She was born in a very big city of Pakistan,  known as Karachi. She was born in Pakistan but she spent her most of the life in Singapore. That's why her style and fashion sense are unique.
She is one of the best choices of Pakistan fashion industry. She is a stunning model. She is also a brand ambassador of different famous brands such as Ufone, Sunsilk etc. She plays very interesting roles in Pakistani drama industry. And now news comes that this superb actress is known doing different films and soon the fans can watch their favorite actress in the world of films.
8.Sanam Choudhry
When she join showbiz her looks are quite simple but with the passage of time this actress gives the glamorous hot looks and show the all-world a new fact about her personality.
A perfect sexy figure sparkling eyes and wonderful acting skills gives a new identity to this beautiful actress "Sanam Chaudhry". Her role in a television play"  Aasmanon Pay Likha" in  (2013) was very famous and people admire her acting skills.
The emotional scene and the expressions she was done are not explain in any word. She is the sister of well known Pakistani actress Zeb Choudhry.
7.Ushna Shah
Ushna is a very graceful actress of Pakistan. She looks so hot and also her performance in different plays are super cool.The innocent face and a way of talking all are very nice. Recently she doing a romantic film.The youngsters loves Ushna shah.
The dressing sense an all the gorgeous appearance of this actress in many award shows are very stunning. She do all roles very well but the special role she play mind-blowing are romantic roles. She do romance in good ways that's why she is in the list of Top 10 Ravishing And Hottest Pakistani Actress.
6.Mehwish hayat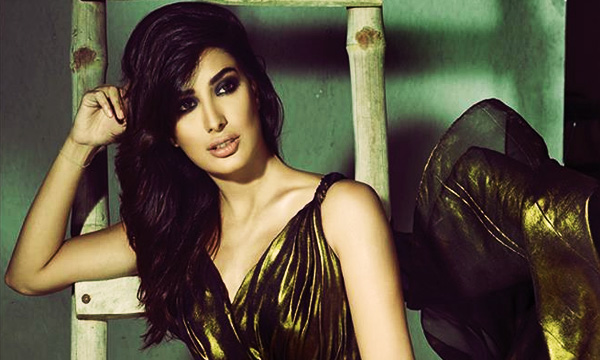 No need of introduction to this sexy actress that is none other than one and only Mehwish Hayat. She is famous for her super sexy roles. No doubt she is considered as the heart touching beautiful and hottest Pakistani actresses. She is not only a drama actress, she is a super famous model, film-star, and a successful item girl for super hit songs in film world.
The perfect figure .amazing height and more attractive looks of lips are very famous. Mehwish is the priority of film directors.This sexy model is the first choice of a Fashion designer on-ramp walk.
The most interesting about this beauty queen is that as she look hot but there is no scandal about her. As this actress look stunning her character is also super stunning.
5.Mawra
Here you can see a beauteous actress of Pakistan mawra. She is a very young actress but the acting skills are mind blowing. Many famous role she played. She is not only famous in Pakistan but she is also very popular in Bollywood. She starting career on television but now she become a film star after doing her first film in Bollywood.
4.Mahnoor Baloch
Mahnoor Baloch is not only a name she now becomes an identity an ideal of all those girls who are coming in acting field. She is an evergreen actress whose glamour can never be explain. The charming evergreen looks are just wonderful.
A perfect Pakistani actress, model, film star, dancer every talent is hidden in this actress. The poplar queen of graceful looks ever is only Mahnoor baloch. She was given Lux Style Award for Best Actress in 2011.
This most beautiful and talented actress, is also known as a great Director.
3.Sajal Ali
Meet the youngest actress of Pakistan showbiz industry. She looks like a barbie doll. Mnay famous and super hit shows she gives. Sajal made her  name and fame in very short time. And no one can deny it.
The fitness level of this actress is very good. The long black hair and big beautiful eyes all are just fabulous.She always shows sincerity and extreme seriousness in her work. That's why she got fame in very short time.
Now she start doing films.The fans hoping that their favorite actress shows their best in film world.
2.One of the best  Hottest Pakistani Actress Saba Qamar
Saba qamar is the ideal personality of young girls. Any dressing styles if saba qamar adopt her fans start following. So she is the favorite and in the list of most hottest Pakistani actresses. The outstanding dramas she gives to Pakistan showbiz industry that are really memorable.
Some actresses have a quality that their fans never ever forget them Saba Qamar is one of them.The perfect figure, amazing height and fair skin all are super cool. The dancing talent of saba qamar is really tremendous. Now she start doing films in loolywood and Bollywood.
1.Maira khan
No need of introduction to this celebrity, we all know him very well the queen of emotions the excellent actress gorgeous and ravishing Mahira khan. She Got  great fame with his play on hum television known as" Humsafar".
In this play she look so innocent and her acting are just fabulous.After this a large number of successful opportunities are ready for Mahira khan.She do many films in Pakistan film industry. When her play is telecast in India first time then this play breaks all records. Soon this actress become the most popular and ideal celebrity of Pakistan and India.
After watching her brilliant performance many Bollywood director's offer him and luckily she got a super film under the supervision of famous Bollywood film maker. She got the chance to work in her first Bollywood film with the king of Bollywood industry Shahrukh khan in Film Raees.
This hottest Pakistani actress face is so attractive. Her smile is very cute and it attracts everyone .
Read More → Top 10 Heart Touching Ways To Attract Women
Top 10 Ravishing And Hottest Pakistani Actress 2018
1.Maira khan
2.One of the best  Hottest Pakistani Actresses Saba qamar
3.Sajal Ali
4.Mahnoor Baloch
5.Mawra
6.Mehwish hayat
7.Ushna Shah
3.Sanam Choudhry
9.Ainy jaffri
10.Anum Fayyaz