The word humanity means the qualities that make us human being and these qualities are Love, kindness, feeling the pain of others, compassion, justice and pureness. we always listen a term 'human rights'. What are human rights and try to give a tribute to those who stand for human rights. Human rights are basic rights and freedom that belong to every person in the whole world from the period of birth to death. These rights are based upon kindness, dignity, equality For example, respect, and independence. these rights teach us that all human beings are equal. But unfortunately many events occurs that shows we are not human's we are just like wild animals. Generally almost we all knows about human rights but when the time comes to stand for human rights we just back out to stand for human rights . Fight for human right needs guts. We have to understand the importance of human rights. As we all are human being but humanity is not present in all of us. the feeling of humanity is god gift. in short human right is a universal standard for living.It is a basic component of every religion and every civilization. Scroll down and find the interesting stories of strong , and stunning Famous human rights activists from all over the world.
10.Neelam Chaturvedi
She is an Indian lady.Every year in world lots of rape incident occur, which is very painful. Neelam chaturvedi started campaign against violence and sexual harassment. She did all her efforts to give awareness about caste violence and other social problems, like specially Asia.When parents decided the marriage of their daughter. The main problem that comes between the daughters wedding is the dowry system. Poor parents face a lot of torture due to their poverty.
They are not able to give dowry according to the demands of their daughter Laws. So for stopping this dowry system that hurts the feeling of a women. She organized woman's to raise issue  against mentally torture and dowry system.
 9 .Tawakkol karman
Source
She is a brave journalist.She is a strong fighter and always raise voice for human rights. The human rights issue in Yemen faces multiple challenges. For this purpose  Tawakkol start efforts for human rights.
She is a media person and through media she started his compaign for human rights.She is the founder of the  the organization Women Journalists without Chains.The basic aim of this organization is  to promote the rights of media workers ,and to tells the people a list of human rights, expose situations of severe injustice like corruption social problems,honor killing, corrupt education system ,women's rights child labor etc.
8.Laurie Holden
Source
There are many actresses who join different organization for the service of mankind and got fame as famous human rights activists. Laurie Holden is a stunning American model and actress.She is in the list of those film actress who have special feeling for humanity. She did special work for HIV infected child's. This is a serious disease.She is very caring and soft corner for kids infected by serious diseases.
7.Shirin Ebadi
Shirin Ebadi is famous for her significant work as a true humanitarian. Her contribution for the rights of humans are great. She did her efforts for women's and children rights. She is a true supporter of democracy.
Accepting her service for mankind, she was awarded by Nobel prize on October 2003. She is a fantastic lawyer and a former judge.
6.Malala Yousafzai Source
She is the citizen of Pakistan. The well-known fact about Malala  that makes it the world famous Human rights Activists is her work for female education and raise voice for human rights on international forums. There is a need to teach human rights education.She is the youngest one who wins the world number one award" The Noble prize". She did superb work for Syrian refuges girls. She wins lot of Awards. No doubt she is a youngest famous human rights activists and inspiration for youth.She is the great supporter of education.She says "One Child ,One Teacher, One Book and One Pen can change The World".
5.Eva Abu Halaweh
Eva Abu Halaweh is one of the famous human rights activists in Jordan and also a well known layer. She specially started campaign against honor killing. Every year large number of women's killed on the name of honor. This is really a bad face of society.
No one have right to kill any body. For the support of saving women's from honor killing and for The rights of humans Eva did a lot of work. She is the currently executive director of Mizan Law Group. The purpose of this group is to give awareness of human rights and enable people to stand fight for their rights. She was awarded by international women's of courage award at the state department of Washington in 8 march 2011.
4.Oprah Winfrey
She has donated millions of dollars to various charities and organizations. She did a lot of work and donations for the, Orphans, AIDS & HIV,  Cancer, Civil Rights, Creative Arts, Disaster Relief, Business Support, Education, Environment, Health, Human Rights, Hunger, Literacy, Peace, Physical Challenges, Poverty, Rape, Sexual Abuse, Slavery & Human Trafficking,
Through the power of media, Oprah Winfrey has created an unparalleled connection with people around the world. As host and supervising producer of the top-rated, award-winning The Oprah Winfrey Show, She have a Stunning entertained personality.
She has also created the Oprah Winfrey Leadership Academy for Girls in South Africa. The school will teach girls to be the best human beings they can be, training them to become a famous human rights activists, decision makers and leaders.
3.Queen Rania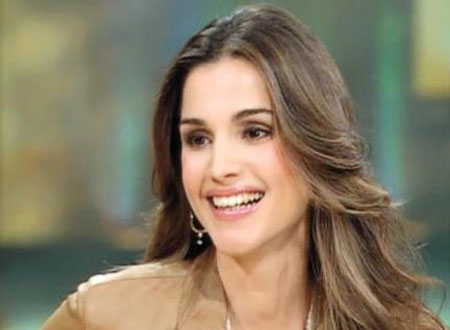 Source 
Rania is a Queen of Jordan since marrying the present king of Jordan Abdullah bin -al-Hussein.Her priority is providing good educational system .Education is the basic component of human life. It tells us how to spend our life.She tried to give awareness to people, and for this purpose she is very active in social media. She started a campaign in different forums. She did a lot of work for the better life of The citizen of Jordan and beyond Jordan also.She is an inspiration for famous human rights activists.
2Angelina Jolie
Angelina is an american actress but she is also known as worlds famous human right activists. In films she will do  different characters  but the most stunning Character in real life is her love and passion for humanity. he did a  lot of humanity work in all over the world.
The most stunning work of Angelina is to do efforts of  providing good life and facilities to refugees of entire world. She also helped those who have been displaced by natural disaster. Her braveness ,elegance and a special soft corner for humanity makes him , one of the most incredible famous human rights activists.
1.Bilquis Edhi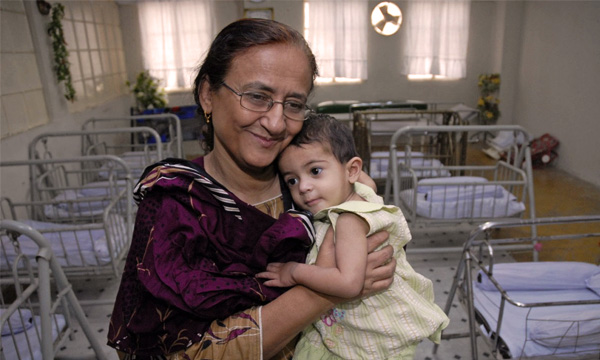 There are no words that are used as to  give tribute to this Great humanitarian ' Respected Bilquis Edhi". She is the Lady who took care of thousand of orphans and homeless poor child's. She is the widow of The worlds number one Humanity lover "Abdul Sittar Edhi". This beautiful couple done humanity work on large scale in all over the world.
Specially in Pakistan their contribution for development of humanity can not be describe in words.By profession she is a nurse. She is well known as" The Mother Of Pakistan". She deserved this title because she spend all part of life for human rights.Bilqis Edhi with her husband saved almost 16000 unwanted babies. She donate her life for the serving of humanity. She  really deserve the top place in the list of famous human rights activists , because it is nothing in front of her services for mankind.She is the backbone and strength of "Abdul  sittar edhi foundation". Bilqus Edhi provided lot of shelter homes for those women's who are  poor helpless , widow, orphans and the victims of social violence.
Read More Top 10 Qualities Of Real Celebrity Arjumand Juweria Who Always Help Others But Never Show Off
Top 10 Most Eligible Women's And Known As" Famous Human Rights Activists"
1.Bilquis Edhi
2.Angelina Jolie
3.Queen Rania
4.Oprah Winfrey
5.Eva Abu Halaweh
6.Malala Yousafzai
7.Shirin Ebadi
8.Laurie Holden
9 .Tawakkol karman
10.Neelam Chaturvedi