God has created many beautiful places on our planet and whenever we see these places, a thought comes in our minds that maybe these places are same like paradise. Neelum Valley is like Heaven on Earth. Sometimes we call those places the part of heaven. No doubt we never explain in words the natural beauty of this world. Everyone wants to visit beautiful places but there are many problems related to fulfilling this desire. Sometimes the travel expenditure is so expensive but does not worry as we are here to solve this problem.
When we talk about beauty mostly people want to visit Switzerland, Venice or any other heart touching destinations of the world. But this is also a fact that these famous beautiful places have very high travel expenditures so everyone can not afford it.
But if you want to visit a place same like heaven, richest in natural beauty and expenditure are in affordable range then control your heartbeats because we are going to introduce a place that is not so popular in international tourism levels but it's a great fact that its beauty is really admirable and you will really enjoy this heaven like place, this place is known as "Neelum Valley".
As there are many different valleys in Pakistan like Hunza, Sawat, Kaghan, Valleys but this valley has some special specific and unique qualities.
This is the most beautiful and lush green valley present in Azad Kashmir (Pakistan's Administrated Kashmir). This ravishing valley is a 144 km long bow-shaped thickly forested region. This valley is known as Neelum due to the river called as Neelum river, which flows throughout the valley. The valley has a large number of natural heart touching views. There are many lakes, mountains, waterfalls, wildflowers, beautiful birds, long height trees, streams and green meadows.
Here we show Top 10 Interesting Features About Neelum Valley Pakistan. After knowing some of best features, you will definitely want to visit this valley. One of the best heart touching destination of the world. However, it's a fact that due to the lack of facilities and the border area between India and Pakistan, this stunning valley is less popular among national and international tourists.
But a good news is that nowadays many tourists come here and they admit that this is a small Switzerland in natural beauty. Now many hotels in Neelum valley are being opened and the valley's hotels rates are affordable as well.
The people of this valley are so loving and caring. They welcome all tourists in their valley and they take special care of them. So here you can get good information about the history, culture and natural beauty.
10. Himalayan Monal
The most beautiful bird of Neelum valley is Himalayan monal. It looks so beautiful and a very expensive bird. You can say it is a most specific specie of world. This is present in northern areas of Pakistan and Neelum is the best habitat of Himalayan monal.
Actually in local language its name is murgh-e-zareen or surkhaab. This is the national bird of Nepal. This stunning bird is about 70 centimeters long. The name of this bird is from Himalayan chain of mountains. Its color is so attractive and these multi-colors make it the most special good looking bird of the world.
Neelum valley is the habitat of many precious birds. Many kinds of eagles are present here. For birds lover, there are many forests and places where you can see the great variety of precious birds that is the specialty of Neelum valley's environment.
9. Precious herbs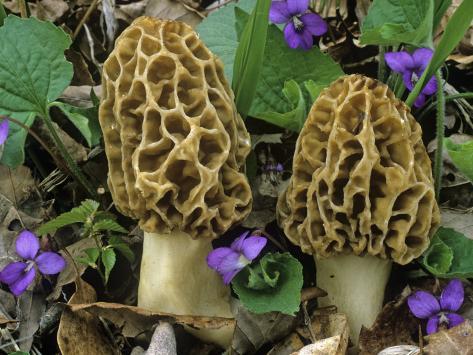 Some of the best parts of forests in Pakistan are present in Neelum valley. Here you can watch a large area of land covered by lush green forests. Many kinds of trees are present here. The most interesting thing is that on mountains, forests have very expensive and really useful herbs.
These herbs can be used in preparing medicines of many serious diseases. The importance of herbs can never be denied. Many kinds of mushrooms are growing here naturally.
As this is a valley rich in many natural gifts from God. It is the best place for searching unique herbs and by using these herbs we can control many diseases, spreading around us. For improving the overall health of the body, herbs have been playing a basic role for decades.
Herbs are really helpful in healing wounds faster, make up for nutritional supplements and also deliver a host of benefits. The Herbs give strength to the immune system, help in lowering blood sugar and cholesterol. It also has anti-inflammatory qualities, and prevent serious diseases such as cancer
8. Walnut
World's best dry fruit is present here. A high quality of walnut you can find here. This is a very common dry fruit of Neelum valley. The walnut of this valley can easily break with hands. Its covering shell is not so hard. The taste of the walnut is quite yummy. We know that this is the best fruit for our brain.
As if we saw its shape with little attention we find its shape same as a brain. So for good memory, it is the best fruit ever. People of Neelum valley eat this dry fruit in winter and make many local dishes with walnut.
7. Precious Stones
A unique feature of Neelum valley is its hidden treasures. Now you think that what type of hidden treasures it has. The answer is very interesting; Upper Neelum valley's mountains contain world's top blood red Ruby and other top beautiful precious gemstones. These precious stones are considered as the number one in the list of precious stones of the world.
God has gifted Neelum valley many treasures that no one can even imagine about it. There are two mines being explored under the supervision of government of Pakistan. One mine is situated at the place of a village known as 'Janawai' and the second mine is situated at "Nangi Mali" Kel Sector. At the mine of 'Janawai village', a high quality of Tourmaline gemstone is present which can be available in three colors.
These colors are Sky blue, black color and light green. The most interesting thing is that the tourmaline found in this mine is in hexagonal crystal form which is the best form of super precious stone. As this mine has a large amount of mica present but it is not so expensive.
The second mine of gemstones is in kel has its own importance. The specialty of this mine is that here another high quality of 'Ruby' is found. These gemstones are used for many purposes especially it is used in jewelry, in special classy rings. The exploring process can only be done here in four months of a year and these months are June, July, August, and September.
After these months winter season come and cover all the mountain with snow. Great glaciers form by tremendous snowfall in Neelum valley. Soon in upcoming times this place will become more facilitated and will become one of the luxurious and naturally richest valleys of the world.
6. Wildlife
As Neelum valley is well richest in forests so because of this, an excellent wildlife is present as well. The markhor (Capra falconeri) which is the national animal of Pakistan is present here. It is is a large goat. Its habitat is Western Himalayas of Afghanistan, Pakistan, and Kashmir. Black bear, cheetah, yolk, monkeys, black snakes, horses are present here. Wildlife lover really
Its habitat is Western Himalayas of Afghanistan, Pakistan, and Kashmir. Black bear, cheetah, yolk, monkeys, black snakes, horses are present here. Wildlife lover really enjoys here after watching this valley. Due to the presence of Neelum river in this valley many varieties of fishes are found some of them are Brown trout, Rainbow trout, Shuddgurn and Snow trout.
5. Beans
Beans are one of the healthiest food. Beans belong to an extremely large category of vegetables, containing more than 13,000 species and are number second in supplying calories and protein to the world's population. In Neelum valley this is the most famous and common food.
The amazing quality of beans is cultivated here in Valley. The taste of beans are so yummy and once you taste it you really want to eat more and more. Beans are the best source of getting protein. These are nutrient dense and may help to prevent many diseases such as heart disease, diabetes, and cancer.
Beans have a number of characteristics that make them heart-healthy food. If you have any doubt in health-benefits of bean than you just observe the people of Neelum valley. They are so healthy and their skin is fair and neither diabetes nor heart diseases they have.
A very low population of people are suffering from serious diseases and the other huge population of people of Neelum valley is so active and healthy. They walk daily and eat these healthy foods that are the reasons for their fitness level.
4. Polo sport
Polo is the most interesting and really a very attractive sport. In a place of Neelum valley, this sport is played at a well-known place called as Kel.
Tourists enjoy this sport and make good memories by watching a game and with beautiful selfies. As we already mention that there is lack of facilities but the interesting and admirable fact is that the people of Neelum valley are so talented as they manage this festival with local fund and support. You can observe in the recently played polo match in Kel.
No special costumes no special awards but just a winning amount is available for winning team. But the spirit of polo is so high in teams. They know the value of sport and all the special tricks that are used in playing polo.
The sad fact is that this polo match cannot be shown live on media but some lovers of polo make the videos and publish it on social media. By watching this polo match one thing inspired that their spirit and talent are excellent.
Tourists enjoy and start shouting with happiness when the game entered into an interesting phase. The view of Kel makes its very heart touching. The green meadows and mountains and a cute breeze all make it a perfect place for polo.
3. Fruits
The fruits of this valley are sweet in taste and their looks are much beautiful than their taste. Apples here are the most popular and common fruit of Neelum valley. If you got the chance of visiting this valley must try this fruit and you really admit that this apple is one of the best apples of the world. The beautiful looks of apple trees give a unique beauty look to this valley.
The delicious pears are found here. They are also very yummy. One of the most good-looking fruits of Neelum valley is cherry the sweet cherries. As their looks are so beautiful and they are also very tasty.
There are much more local fruits growing in the forest known as 'geerachey' in a local language. For taking the real yummy taste of Neelum valley's fruits, you have to arrange a tour in summer because all these fruits are available in summer.
2. Green vegetables
Neelum valley is the best place for the production of green leafy vegetables. Tourists love to eat the local vegetable as a favorite dish. Their taste the is so nice and also they are very beneficial for health. Many of us not even really know the importance of Leafy green vegetables.
These vegetables have more nutrition per calorie than any other food. The green color of vegetables makes it a significant source of vitamins A, C, E, and K as well as several B vitamins. They are the richest sources of minerals such as calcium, magnesium, iron, and potassium.
They are also very rich in fiber, extremely low in fat and carbohydrates and provide an excellent source of protein. In Neelum valley people mostly cook these vegetables and the best fact is that they cultivated their own vegetables and not buy vegetables from the market. By eating vegetables, people from Neelum valley look physically fit and diseases related to cholesterol or blood are in low percentage.
The most famous vegetables of Neelum valley is 'Karam' in a local language name. A very good quality of turnip, daikon, potato, corn, are present here. Whenever you go Neelum valley then must eat the vegetables as they are very special in taste. A good quality of cheese also available there as well.
I am confident that You will really enjoy it. Many local dishes are available and they are quite better and tasty.
You really enjoy it. Many local dishes are available and they are quite better.
1. Natural heart touching  scenery of Neelum Valley
The basic reason of Neelum valley's popularity is its heart touching natural scenery. The greenery of the valley is beyond any explanation as it's full of awesome natural beauty. Words cannot even really explain the real view when we talk about its beauty.
God has made this valley very beautiful as it looks like heaven. The environment and yes, the climate, of course, is perfect and healthy. The best snowfall you can see here in a winter season. Houses of wood with a special design. Mostly the house shapes are same. The huge glaciers are found during the winter season. Life becomes quite difficult during winter days but actually, it is the beauty of winter season. People store food during the summer season and use this store-food in winter.
Snow Fall In Neelum Valley:
When all the valley is covered by snowfall. The mind-blowing view of the sunset is just breathtaking. The beauty of watching the sunset behind huge mountains cannot be explained. Milky Clouds are just touching the mountains with a very beautiful way. This scene is very rare in cities because of a highly populated environment but here in Neelum valley, this type of superb natural cloudy view is very common… Awesome… isn't it?
The spring season when started, the entire valley is covered with beautiful wildflowers. Different colors of flowers make this valley like a beautiful princess, a princess of heart. This is the perfect place for romance as well. Sceneries here give you a perfect environment of spending time with your loved ones.
Best Place For Couples:
Many couples come here for their memorable dream of the honeymoon. No doubt the fabulous view of this valley force you to fall in Love.
Many tourists give their feedback after visiting valley in spring season, like one of them said;"This valley is a unique valley as it has natural rich beauty, it is really a lush green valley and yes because of weak mobile signals, I really enjoy here a lot because I did not receive any tension-filled call yet."
Other tourists said:"A majority of people look so fresh and beautiful like Neelum valley itself. We in cities live a busy and tension-filled life that is the basic reason we think."
Tourists when decide to make a tour of this valley then they do not have any real idea that how much this valley will attract them. Some of them said that when the first day they get up early in the morning they saw a beautiful view the fresh green meadows, and the mountains were looking like a magical world. The silence and the only chirping birds music are matchless to any other music… So, in short, this valley is the best place for the relaxation point of view.
Awesome natural springs here can give you a unique type of relaxation. The water here in the valley is much healthy and much pure. Many lab tests have declared this water a perfect for drinking, so here in valley tourists never complain any digestion or stomach problems.
All of the food here you eat is truly rich in proteins. As our youngsters are adventure loving so a good news for all those adventure lovers that they must come here and enjoy. The Valley has many perfect places for hiking lovers. Mind-blowing waterfalls are just ready to kill your heart beats.
Why Should You Visite Neelum Valley?
There are many waterfalls present here. The Neelum river has its own beauty. This river is best for swimming for only those who are practically full aware of the facts about swimming. So don't take this river as your swimming pool as it has abrupt depth levels and dangerous strong flow as well. But if you want to catch fishes you can do it easily.
One more adventure, you can do here only if you have a strong braveheart then there are special kind of bridges made by ropes and they are known as hanging bridge. And to walk on this bridge is not so easy as if you slip then you will fall down into the deep Neelum river. The people of Neelum valley use this very well because they have experience but those who do not know how to walk on it then it is really difficult for them.
Those hanging bridges are like huge swings. If you want to walk on it then you must understand and practice some safety rules, like do not run on it as a team and walk by gripping the side ropes of bridges so that in case of any push you could manage to balance yourself. Many tourists play football, cricket in the green meadows of Neelum valley. A very few people of Neelum valley have eyesight problem because their eyes saw every time fresh green scenery. And this is the best way to keep your eyesight good by watching the fresh green view.
Neelum valley is actually the perfect place for yoga as well. As yoga is a kind of exercise that is very helpful and good for health. We can do it for many purposes. Yoga really works when we do it in silence and the best part of Neelum valley is that the environment is so peaceful calm.
Yoga really works here. Those who have some lungs problem just start morning walk here, take long breathe and the fresh air reach to your lungs and will keep you fit. All these things you can enjoy in a summer season. The people of Neelum valley are so brave and hardworking. They respect tourists and feel very happy to give guideline about their valley.
If the government took special steps for the development of this valley, it becomes the first priority for great tourism. This is the best place for investment in a better way. In upcoming years these investments can give a good amount of profit. This valley is richest in natural beauty but it only needs some attention to make it a luxurious and a comfortable place. Where the whole world can be connected.
Its sad fact that unfortunately, the government is not taking so much interest in introducing this land nationally and internationally. But with the help of social media now it becomes popular. Due to its affordable visiting expensive, the valley has outclassed charming villages. If you love traveling then watch these charming villages and you really feel every village is more beautiful than the previous one.
Lakes Of Neelum Valley:
The best places to visit Neelum valley are Sharda, Arang Kel, Taobat, keran, kutton, kundalshahi, Janawai, and Kel. For lakes lover, the most stunning lakes with heart touching beauty are present for tourists. These lakes are Chitta Katha Lake, Ratti Gali lake, Saral lake, and Shounter lake. The most famous tourist attraction lake name is 'Ratti Gali lake'. Tourists come and make selfies with this lovely lake view. A true taste of beauty you can taste here.
Just take a bag on your back and wear a good quality of shoes that are good for walking on the mountain. And start climbing on a mountain after few hours you can reach the top of the mountain. So when you reach your destination then the top of a mountain you will see the view that is just beyond explanation.
You will see the valley in your feet and clouds are touching near mountains. All views here are just awesome that no one can even imagine not even in their dreams. In Pakistan, the Neelum valley is well known as Wadi-e-Neelum. Once in life, I suggest you to must come here because its really admirable and the Neelum valley tour packages are easily available in affordable price. For newly wedding couples this is one of the best heart touching destinations.
---
"If you really like or even  little bit our article then please let us know and don't forget to drop your comments."
Read more Top 10 Amazing Trees Tunnel Of World
Top 10 Interesting Features About Neelum Valley Pakistan
1. Natural heart touching  scenery
2. Green vegetables
3. Fruits
4. Polo sport
5. Beans
6. Wildlife
7. Precious Stones
8. Walnut
9. Precious herbs
10. Himalayan Mona