We have many wishes that we want to fulfill in our life. Sometimes we become much busy in routine life and forget those beloved wishes of life. Some people hate normal visiting, they search about crazy adventure. So we are showing here some unique places for unforgettable adventures that is the 'Yosemite national park' and its most famous Yosemite attractions. Those who love hiking, just keep in mind that this is the best place for a hiking adventure.
Don't think too much just get ready for summer vacation and arrange a tour with some fun loving friends. You can never ever forget the adventure of Yosemite. Life needs change so change your environment and create some special moments with lots of adventures. Lots of fun with a full adventure is waiting for you in Yosemite National park.
10. Yosemite Museum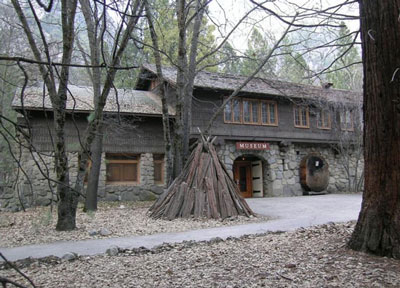 Source
Those who love historical things and places then Yosemite museum is the best place to visit. The building of museum over there is about 80 years old. Over the years, the interior part of this building has been modified to accommodate staff and for storage needs.
The building was designed by Architect Herbert Maier's who proposed the museum design. You can find interesting stuff of history there. Lots of amazing historical things are there in Yosemite museum.
9. Tenaya Lake
Source
Tenaya Lake is a fabulous and amazing lake in Yosemite National Park, located between Yosemite Valley and Tuolumne Meadows. Tenaya Lake is surrounded by granite domes, lodgepole forests, and Yosemite's vast wilderness. It is considered as one of the largest lakes in Yosemite Park. Due to its remarkable scenic qualities, its attractive inviting blue water makes it one of the most popular destinations for summer visitors in Yosemite.
Tenaya Lake is taken as the most beautiful among all Yosemite's lakes. It is much gorgeous than many in Yosemite Park. The lake is far away from Yosemite Valley so this makes it not much crowded as compared to other water Yosemite attractions. If you really want to enjoy and spend a good time then the best time of visiting this lake is when the Tioga Road is open in June to October.
8. Glen Aulin high sierra camp
Source
Glen Aulin High Sierra Camp is a well-established campground near Tuolumne River in Yosemite National Park in California. This camp is located along the Tuolumne River. Keep in mind that these High Sierra camps are only open during the summer months. So if you want for a crazy adventure then come in the summer month and spend a memorable period of life here and trust me this tour will force you to admire the Yosemite attractions in a real sense.
7. Mirror Lake
Source
I mean it is so romantic. The name mirror was given to this lake just because of its neat and clean water. We can easily see our reflection in its water. The natural beauty of mountain and trees increase the beauty of mirror lake. A perfect view for capturing special moments in camera.
6. Mount Hoffmann
Source
Mount Hoffmann is a prominent peak present in the northeastern Mariposa County center of Yosemite National Park, California. This is just an amazing spot for mountain lovers who want to discover the thrill of climbing mountain. It's a good place for adventure lovers.  Mount Hoffman is a nice peak which is actually quite easily reachable. Mount Hoffman peak offers one of the best wonderful overall scenery of  Yosemite attractions.
5. Sierra Nevada
Source
The Sierra Nevada is a mountain range present between the Central Valley of California. The superb natural beauty of this mountain range includes many but one of them is Tuolumne Meadows an example of subalpine meadows in the Sierra.
The lovely Lake Tahoe is a large clear freshwater lake present in the northern Sierra Nevada. For waterways lovers, a good news is that the Sierra hosts many waterways, such as the Tuolumne River.
4. May Lake
Source
This lake is Located on a quiet, high mountain, a good place for relaxing and fishing. May Lake is also in one of the High Sierra Camps and it is an easy place to camp. Approximately One-mile hike distance from the parking lot off Tioga Road. Just try to visit this place and you will admire Yosemite destinations.
3. Hetch Hetchy
Source
Hetch Hetchy is an interesting visiting valley. The stunning cliffs and attractive waterfalls are very heart touching. The interesting Yosemite attractions of Hetch Hetchy are Wapama fall, Smith peak and many more. You can enjoy fishing in a special time period. This valley is the homeland of Gray pine, incense-cedar, and California black oak.
In the season of spring, the valley shows its beautiful and superb wildflowers like buttercup, wallflower etc. Due to the presence of a good variety of different plants, this is the best habitat for black bears, bighorn sheep, and mule deer.
2. Ahwahnee hotel
Source
The Ahwahnee Hotel is very unique and a grand attractive hotel located in Yosemite National Park, California.This hotel is large and constructed by different materials like stone, concrete, wood, and glass. this hotel was open in 1927. The hotel has a great dining room and kitchen.
The Great Lounge is one of the main attractive public spaces in the hotel. Everyone who comes to visit Yosemite must see this old beauty with style. This is one of the most well known Yosemite attractions. This is the best hotel near Yosemite national park.
1.Yosemite Falls
Source
Waterfalls are a special gift of nature to this planet. Many people have a wish of watching waterfalls. So if you want to fulfill this wish then get ready for making a tour towards Yosemite Falls; the highest waterfall in Yosemite National Park California.
This is the major highlight of Yosemite attractions. This highest waterfalls consist of three parts, Upper Yosemite Fall, Middle Cascades, and Lower Yosemite Fall. Tourists come here every year and enjoy the awesome magical view of waterfalls.
Read more         Top 10 Best Tourist Destinations In Singapore
Top 10 Admirable Yosemite Attractions Of United States
1.Yosemite Falls
2.Ahwahnee hotel
3.Hetch Hetchy
4.May Lake
5.Sierra Nevada
6.Mount Hoffmann
7.Mirror Lake
8.Glen Aulin high sierra camp
9. Tenaya Lake
10.Yosemite Museum